We invite the microbiology community to attend the 2nd Workshop in Microbial Molecular Biology, which will be held on 5-7 December, 2022 at the UNICAMP Convention Center (UNICAMP/SP-Brazil). The Conference will cover most aspects of Molecular Microbiology, featuring international speakers and researchers from the many institutions of São Paulo State. Topics will include: mechanisms of antimicrobial resistance, host-pathogen interactions, protein secretion and physiology of microorganisms. Posters session will further extend discussions and exchange of ideas between researchers, undergraduate and graduate students. We will select five abstracts from the original poster submission for oral presentations. Registration is free of charge.
Please note that places are limited and we will prioritize registrations that include submission for posters/oral presentations.
Five abstract submissions will be selected for a 15 min oral presentation (in english) and receive a certificate. Prizes for best oral and posters presentations will be awarded by the Molecular Microbiology Journal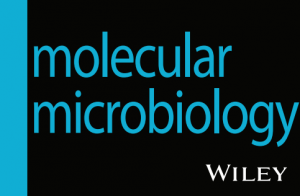 MOLECULAR MICROBIOLOGY: A new vision and expanded scope Molecular Microbiology encompasses all areas of microbiology from basic to translational research. The journal aims at attracting research content of the highest quality and novelty. It will publish studies of all microbes that provide significant new biological insights and contribute to a deeper understanding of the molecular principles underlying basic physiological processes or interactions between microbes their hosts or the environment. We encourage cross-disciplinary approaches. The journal will thereby strengthen its service to the broader microbiology research community
Check out the full event program !
"Searching the new targets for the development of novel antimicrobials"
"Transcriptional regulation in Helicobacter pylori: few players, complex circuits and a master switch"
"Making and Breaking ribosome dimers"
"A Bacterial Mechanism to Detect Competitor Species and Mobilize a Defense"
"Control of a self-lysis pathway in Pseudomonas aeruginosa"
"Mechanisms of sensing and repair of mycobacteria-induced membrane damage are part of Dictyostelium cell-autonomous immunity"
Five symposia will discuss cutting-edge research on Microbiology, featuring 30-min presentations from invited speakers from distinct institutions from São Paulo State, in addition to talks selected from poster submissions.
MACROMOLECULAR MACHINES AND TRANSPORT IN BACTERIA
The bactericidal Type IV Secretion System in Xanthomonadaceae bacteria
Chuck S. Farah
University of São Paulo (USP)

Salmonella in action: the arsenal of effectors used in biological conflicts

University of São Paulo (USP)
ANTIMICROBIAL RESISTANCE: MECHANISMS AND DRUG DEVELOPMENT
New insights about the missense mechanisms of resistance of Mycobacterium tuberculosis against the clinically relevant antituberculosis drug isoniazid.
Marcio V. B. Dias
University of São Paulo (USP)



Investigating Small-Molecule Entry Rules in

Bacteria



Rebeka Fanti
Campinas State University (UNICAMP)


GENETICS AND PHYSIOLOGY OF MICROORGANISMS
A multifaceted network that integrates the nitrogen, carbon and energy metabolism

 
Edileusa Marques Gerhardt
Department of Biochemistry and Molecular Biology, Federal University of Paraná (UFPR)
Mechanisms of metal homeostasis in the interaction of Chromobacterium violaceum with the host
José Freire da Silva Neto
University of São Paulo (USP)
Role of DEAD-box RNA helicases in Caulobacter cold shock response
University of São Paulo (USP)

Integrative and Conjugative Elements (ICEs) in Proteus mirabilis: epidemiology and relationship with the SOS response
University of São Paulo (USP)
MOLECULAR ASPECTS OF HOST-PATHOGEN INTERACTION
CsLIEXP1 as a new susceptibility gene to Xanthomonas citri subsp. citri and a new target for the development of citrus canker resistance using CRISPR/Cas9
Alessandra Alvez de Souza
Sylvio Moreira Citriculture Center (IAC)
Interaction of Legionella pneumophila with Innate Immune receptors
University of São Paulo (USP)
Ohr – OhrR systems, a neglected and highly efficient antioxidant system at the host pathogen interface
University of São Paulo (USP)
Regulation of immune response to pathogens by bacterial metabolites
Campinas State University (UNICAMP)
CELL SIGNALLING AND COMMUNICATION
A non-canonic ATP-Binding Cassette of Mycobacterium tuberculosis and its interaction with PknF kinase
University of São Paulo (USP)
Resource sharing by outer membrane vesicles from a citrus pathogen
University of São Paulo (USP)
Fungal extracellular vesicles as virulence factors
University of São Paulo (USP)
Title to be defined
University of São Paulo (USP)
Registrations open until November 10, 2022.

Applications with abstract submission will be prioritized.
Unicamp's Convention Center
Avenida Érico Veríssimo, 500 Cidade Universitária, Zeferino Vaz – Barão Geraldo, Campinas – SP, 13083-851
See accommodation near the event !